Your local Myerstown supplier for mulch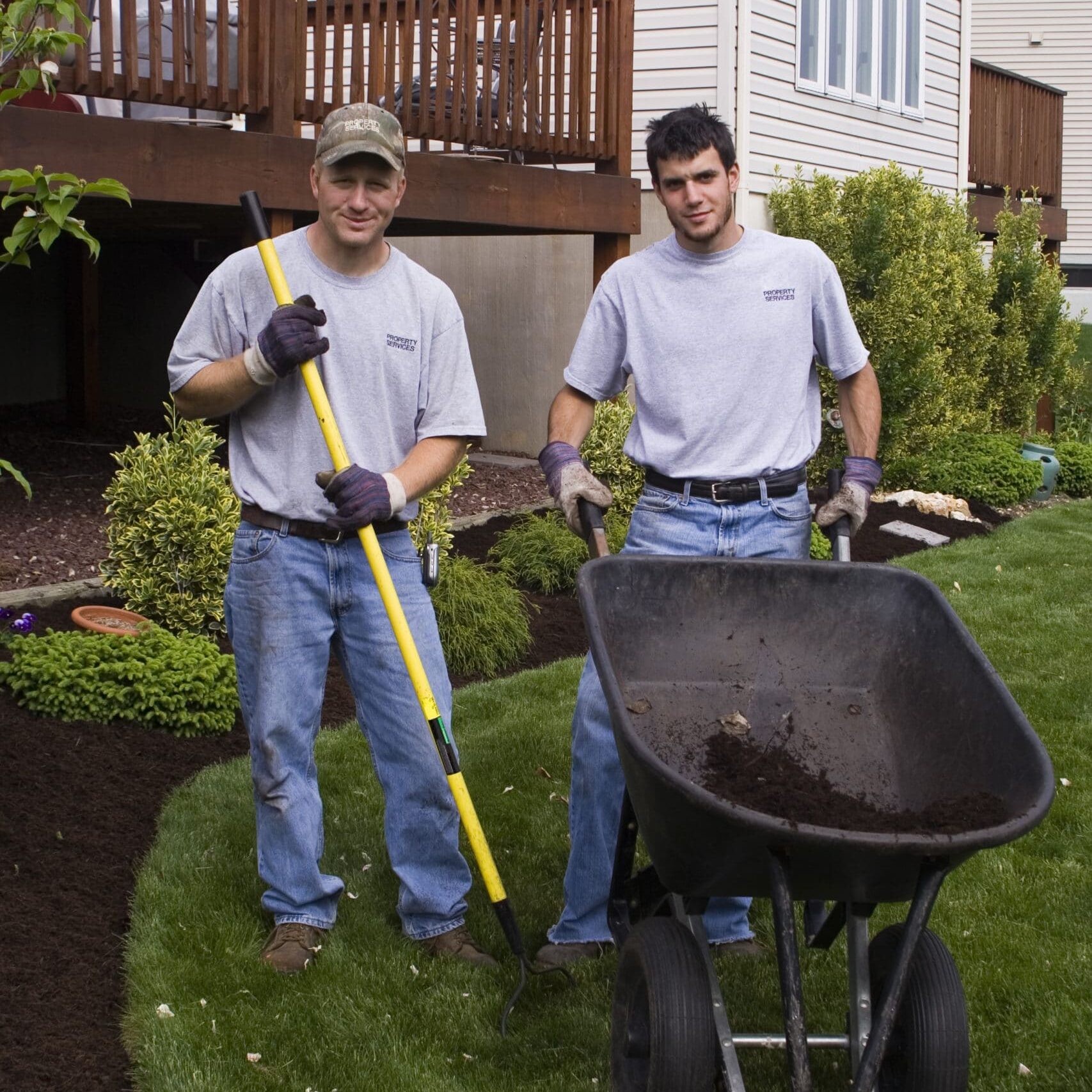 "Andy, Donny, and the crew at Zimmerman Mulch and Landscaping are amazing! They have some of the best products in the area and are amazing at making sure the customer gets exactly what they need. We really appreciate them!"
Ordering your mulch is easy:
Choose

Select the products that will complement your home and create your dream outdoor space.
Purchase

Purchase your products and pick them up at our store or arrange for our guaranteed on-time delivery.
Install

Install your products yourself or have us arrange a trusted contractor to install it for you.
Enjoy

Love your new landscaping and outdoor living space!
"He was on time, professional, and dumped product in the places we indicated."
Local Mulch Delivery in Myerstown, PA
As a homeowner in the Mysertown area, you want a backyard and outdoor landscaping that provides beauty, enjoyment, and requires little maintenance.
It doesn't matter if you are commercial or residential, we have the mulch products you need to keep your home or business looking clean and beautiful.
From our product line to our customer service, our team wants it all to help you bring beauty into your backyard and life!
If you are a homeowner, you know how crucial landscaping is. Your landscaping sets the scene for your house and provides beauty and relaxation. It can even add value to your home. 
Beautiful, tranquil outdoor spaces provide the perfect place to host and entertain. Good landscaping and flowerbeds add the finishing touch to any outdoor area. 
As a homeowner, you want your landscaping to be pleasant, restful, and low maintenance. Using quality mulch products can help you achieve these goals. 
At Zimmerman Mulch, we want to enable all homeowners to create landscaping that makes them proud. That is why we provide a variety of quality mulch products that meet all your landscaping needs.  
As high-quality mulch suppliers in Myerstown, we look forward to serving you and helping you create the backyard of your dreams!  
Located in Lebanon County, this classic American small-town has style, a rich history, and many attractions: 
Isaac Meier Homestead

Blue Marsh Outdoors

Enck's Gun Barn

Generation Dance

Fishing and kayaking tours

And other attractions in the surrounding cities such as Philadelphia, Washington D.C., and New York.  
Myerstown was founded by Isaac Meier in the mid 1700s. The original Isaac Meier Homestead is still standing, and was added to the National Register of Historic Places in 1973. You can visit it if you ever drop by Myerstown.
This south-central Pennsylvanian town is a home to over 100 businesses and 3,000 people. It has an Evangelical Seminary, a healthcare manufacturing plant, and a Museum of Biblical Archeology. 
Good things come in small packages, and Myerstown is a charming American small town, although it covers only about one square mile of land. 
The Myerstown homepage describes the town like this: "Today, with a population of just over 3,000, Myerstown is the classic American small-town: walkable and community-oriented with familiar streets and friendly faces.  Within the borough or very close by is access to grocery stores, farmers' markets, several banks, multiple health care providers, and a number of professional and personal service providers.  Also within driving distance is an assortment of family-owned restaurants and taverns with their own unique styles, offering everything from traditional Pennsylvania Dutch cuisine to award-winning Italian.  Additionally, its central location in the Mid-Atlantic U.S. makes for an easy day trip to Philadelphia, Washington, D.C., and New York."  
We provide quality mulch products and services for anyone living in Myerstown, PA.
We service and deliver most of our products to all of Lebanon County and parts of Lancaster, Berks, Schuylkill, and Dauphin Counties.
If you are unsure of what we offer in your area, please call us at 717-273-7568 or contact us online.
Not Sure Which Type Of Mulch To Buy?
Download and read our FREE infographic on the 8 most common types of mulch and the best applications of each one!