Find the gravel and stone you need to make your projects a reality!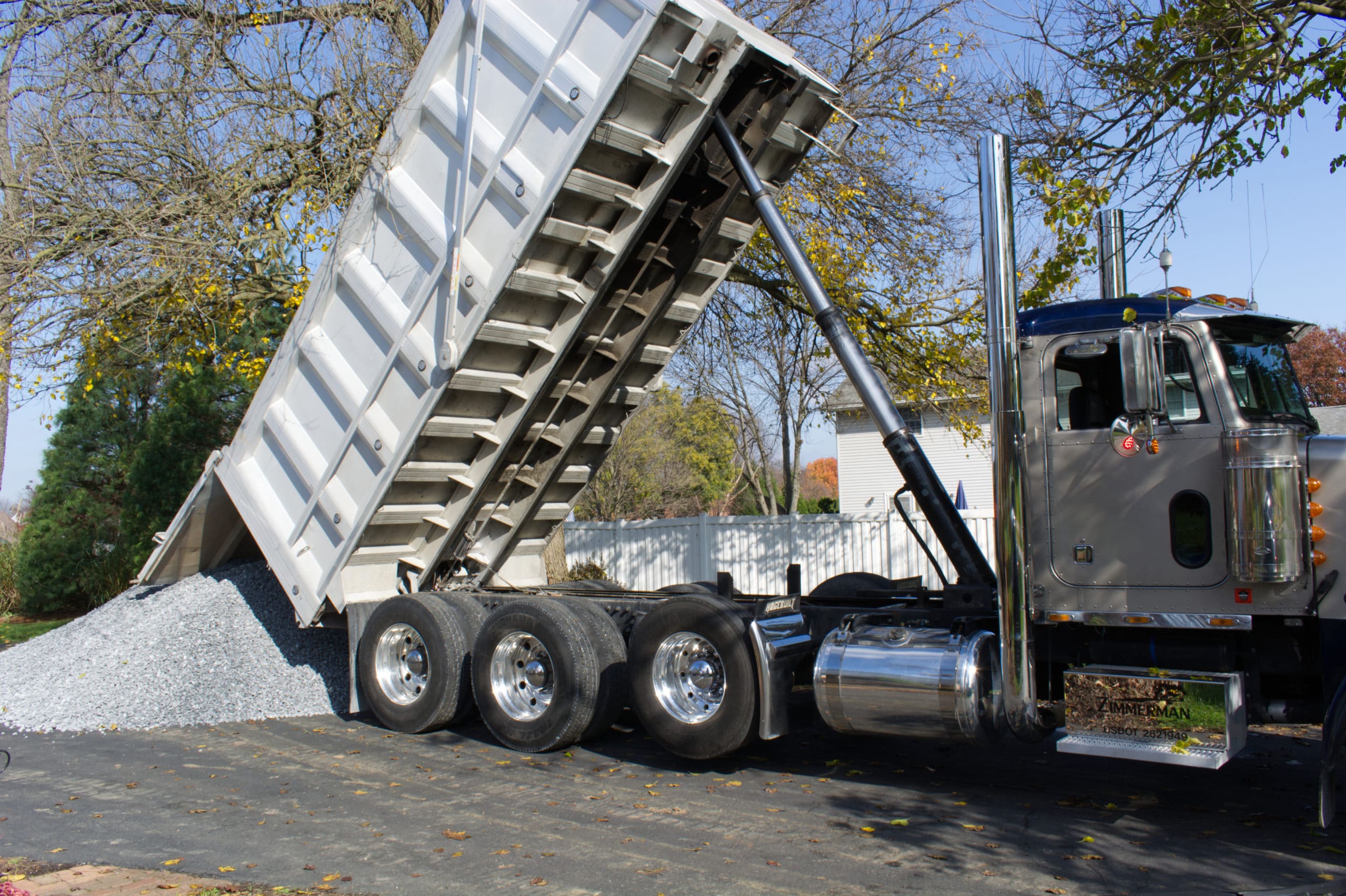 Number one of all places i have done business with in and out of state. Great work ethic, family operated, highly educated in the product! I go out of my way to do business with Zimmermans!
Selecting your sand and gravel products has never been easier
Choose

Select the perfect gravel or stone that you need to complete your project.
Purchase

Ask us about our delivery options or haul your own gravel and stone products.
Install

We'll recommend a contractor to you who can install your gravel and stone or you can do your own installation.
Enjoy

Enjoy your finished project!
Great selection of both natural and cultured stone! Staff is always helpful. Pricing is very reasonable.
Gravel and Sand in Schaefferstown, PA
Want to make a bold statement to your friends and neighbors? It may be time for you to upgrade your landscaping.
Your friends and families (and even your enemies) will love the outdoor space you've created. Let us help you get ready to host your next event in your backyard by upgrading your landscaping.
Our landscaping products will help you achieve your goal of having a beautiful outdoor space that doesn't require a lot of maintenance. Take your hosting to the next level!
At Zimmerman Mulch, our passion is to work with you and help you create the outdoor space you've always wanted. Our landscape and mulching services will provide you with the tools you need.
As a quality mulch supplier in Schaefferstown, PA, we are thrilled to serve you and partner with you in creating the backyard of your dreams!
If you live in beautiful Schaefferstown, PA then you already are familiar with the nearby sites and attractions:
Alexander Schaeffer House

Historic Schaefferstown, Inc

The Tweed Weasel Folk Art & Primitives

Sight & Sound Theatres

Fort Zellar

Philip Erpff House

Rex House

Bomberger's Distillery
Schaefferstown is a small unincorporated community in southeastern Lebanon County, PA. In 2010 the population was recorded as 941 people. The census area covers 2.7 square miles.
Though located in Lebanon County, Schaefferstown predates Lebanon County by about one hundred years. (Lebanon County was formed out of Lancaster County  in 1813) Schaefferstown is small but rich in history. It is not known exactly when the first settlers arrived in Schaefferstown, but it is though to have been prior to 1725. The original settlement was called the Lebanon Trading Post.
The first settlers were German Jews and were skilled craftsmen. Later as non-Jewish German settlers came to the area the original Jewish German settlers disappeared. 
The town was established by Alexander Scheaffer. Alexander was also responsible for the construction of the water system known located today in what is known as Fountain Park. It was built between the years of 1744 and 1750.
The water system is the oldest gravitational conveyance system by underground pipes in the United States that is still operational today . It provides potable drinking water for the residents of Schaefferstown.
Scheafferstown is serviced by several major roads. RA Route 897, PA Route 501, and PA Route 419 all pass through the town. The two main water sheds are Hammer Creek to the south and Tulpehocken Creek to the north. 
Schaefferstown is served by the Schaefferstown Fire Co. and Schaefferstown EMS. Both organizations are staffed by volunteers and rely on donations from the residents of Schaefferstown to operate.
We service all of the  Schaefferstown area with our mulch and landscape products, including 17088, 17073, 17067 and all other surrounding zip codes in the greater Scheafferstown area.
Schaefferstown, PA

Mulch Products
Dirt & Compost Products
Hardscape Materials
Natural Stone & Flagstone
Wood Pellets
Ice Melt
We service and deliver most of our products to all of Lebanon County and parts of Lancaster, Berks, Schuylkill, and Dauphin Counties.
If you are unsure of what we offer in your area, please call us at 717-273-7568 or contact us online.
Not Sure Which Type Of Gravel Is Best For Your Project?
Discover the 7 types of gravel we sell and learn the proper use for each kind when you download and read our FREE infographic!