Find the gravel and stone you need to make your projects a reality!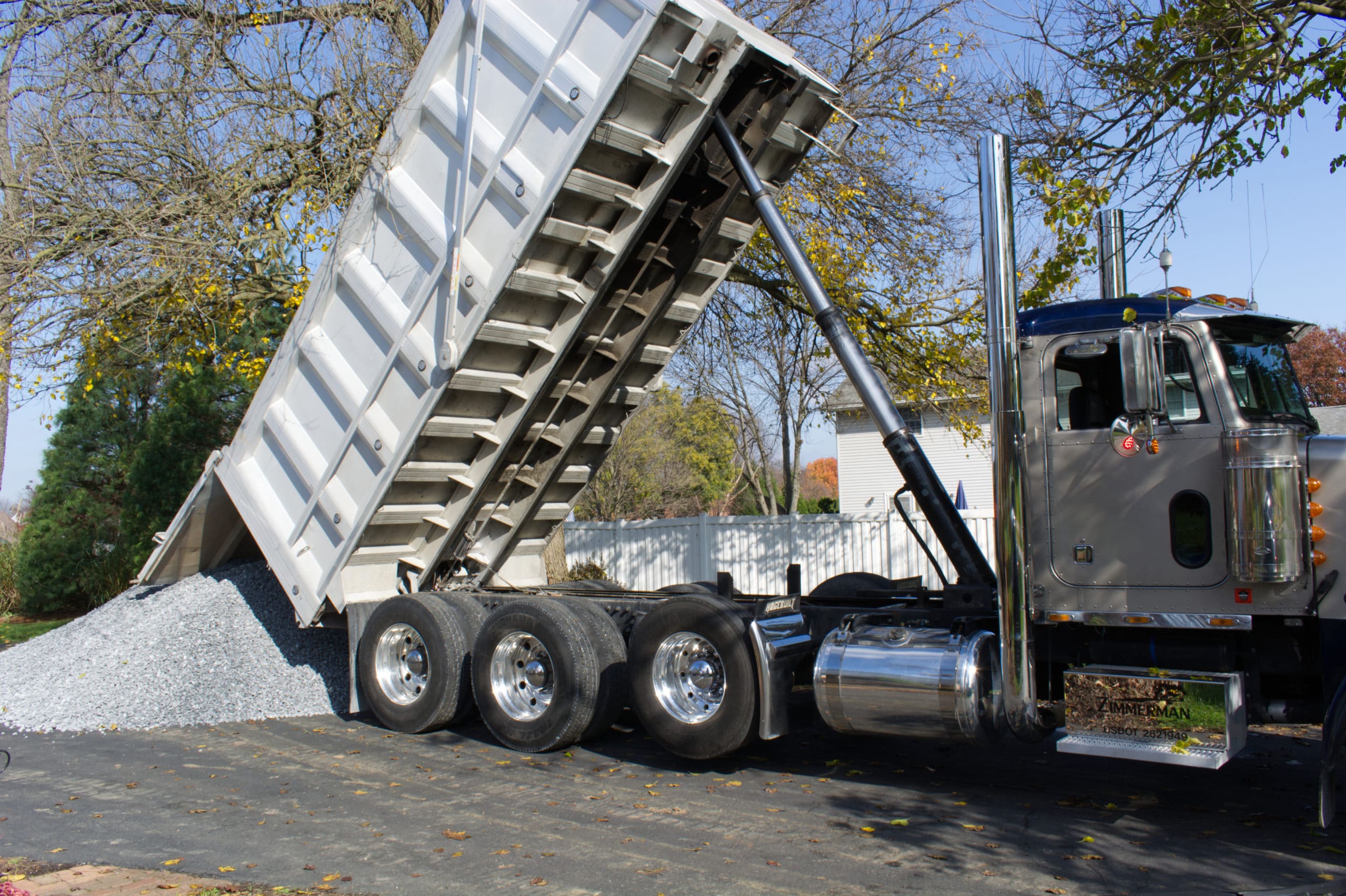 Number one of all places i have done business with in and out of state. Great work ethic, family operated, highly educated in the product! I go out of my way to do business with Zimmermans!
Selecting your sand and gravel products has never been easier
Choose

Select the perfect gravel or stone that you need to complete your project.
Purchase

Ask us about our delivery options or haul your own gravel and stone products.
Install

We'll recommend a contractor to you who can install your gravel and stone or you can do your own installation.
Enjoy

Enjoy your finished project!
"Great work ethic, family operated, and highly educated in their products!  I go out of my way to do business with Zimmerman Mulch!"
Gravel and Sand in Palymra, PA
When springtime and summer rolls around, you know it's time to freshen up the flowerbeds, yard, and outside of your property!
It doesn't matter if you own a home or a business, we all know that the exterior of our buildings and properties says a lot about our care of the place, the property value, and a lot more.
That's why the Zimmerman Mulch team offers a wide variety of quality products. No matter what you are looking for to make your home or business beautiful for this year, we have the solution for you.
And with our delivery options, we make getting your mulch on schedule easy.
As a local mulch supplier for the Palmyra, PA, area, you can know that you are getting the local and friendly service you deserve when you work with Zimmerman Mulch!
Located close to Hershey, there is plenty to do in the Palmyra area!
Southeast Family Park

Memorial Park

Heritage Park

Hershey Gardens

Hershey Park

Zoo America

Hershey Country Club

Hershey's Chocolate World
As a borough in Lebanon County, Palmyra is home to over 7000 people on 1.93 square miles of land.
Although there are not many creeks or other natural water supplies in Palmyra, there are naturally-occurring sinkholes and other geological formations due to the town being part of the Ordovician Epler Formation.
At one time, the Union Canal passed just north of Palmyra, allowing boats and barges to pass through the central valley area in the mid 1800's. Railroads were also built in the area throughout the late 1800's as well. These modes of transportation helped the area grow and thrive with new ways to move products, livestock, agricultural goods, and other resources.
The greater Palmyra area was first settled by many squatters in the early 1700's, and these were followed by Sotch-Irish Settlers coming to Pennsylvania later in the century. German settlers also followed.
Today, there are still German and Soctch-Irish surnames found in Palmyra and the surrounding area.
Palmyra still has connections with neighboring boroughs, including North Londonderry Township and South Londonderry Township.
In working with its citizens, the Borough of Palmyra is constantly working on making life more pleasant for its citizens. Currently, according to the borough's website, they are working on making improvements to the local parks, streets, and library.
We service and deliver most of our products to all of Lebanon County and parts of Lancaster, Berks, Schuylkill, and Dauphin Counties.
If you are unsure of what we offer in your area, please call us at 717-273-7568 or contact us online.
Not Sure Which Type Of Gravel Is Best For Your Project?
Discover the 7 types of gravel we sell and learn the proper use for each kind when you download and read our FREE infographic!