Fulfill all your gravel and decorative materials needs to Finish your projects!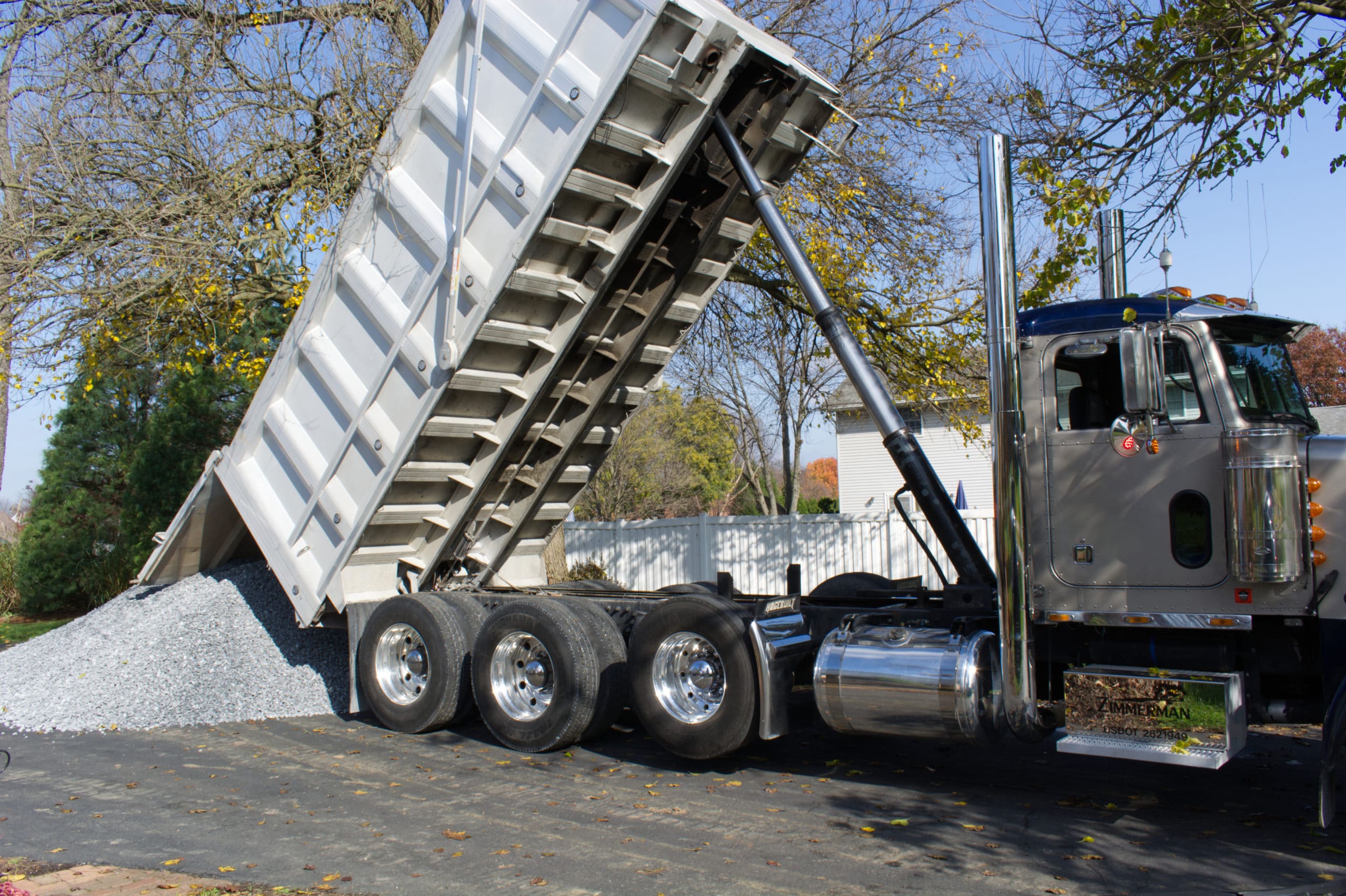 Number one of all places i have done business with in and out of state. Great work ethic, family operated, highly educated in the product! I go out of my way to do business with Zimmermans!
Selecting your sand and gravel products has never been easier
Choose

Select the perfect gravel or stone that you need to complete your project.
Purchase

Ask us about our delivery options or choose to haul your own product.
Install

Install the product yourself or allow us to help you find a contractor to do the work for you.
Enjoy

Enjoy your finished project!
Love this place!!!!! Staff is wonderful!!! Thank you Zimmerman for making my home beautiful !!!
Gravel and Sand in Newmanstwon, PA
As a homeowner in the local Newmanstown area, you want a backyard and outdoor landscaping that provides beauty, enjoyment, and requires little maintenance.
That's why we provide the best mulch products available, either for delivery or purchase at our shop. We want to help you keep your home, business, or other buildings beautiful and clean.
From our product line to our customer service, our team wants it all to help you bring beauty into your backyard and life!
As a homeowner, you know how important landscaping is. Your flower beds and landscaping set the stage for your home, and can even add value to it. Some even say, "Location, location, landscape."
Besides this, outdoor spaces provide the perfect place to host and entertain. Your landscaping creates beauty and relaxation for your friends and family. 
Your landscaping is important! You want landscaping that is lovely, relaxing, and low maintenance. Using quality mulch products can go a long way towards helping you achieve these goals. 
At Zimmerman mulch, we want every Newmanstown homeowner to be able to create landscaping that makes them proud. That is why we provide a variety of quality mulch products and services that meet all your landscaping needs. 
As quality mulch suppliers in Newmanstown, PA, we look forward to serving you and helping you create the flowerbeds of your dreams! 
Small and steady, Newmanstown has been around since the early 1800s. Scenic countryside and many attractions surround the little town: 
Conrad Weiser Homestead
Blue Marsh Outdoors
Newmanstown Reservoirs
Womelsdorf Swimming Pool 
Millcreek Township Park
Mill Creek Rod and Gun Club 
Kayaking, fishing, and boating
Nearby attractions include:
Hershey's Chocolate World
The Turkey Hill Experience
Crystal Cave
National Watch and Clock Museum
Ephrata Cloister
Newmanstown is also within day-trip distance of Philadelphia, Harrisburg, New York, and Washington DC. 
Newmanstown has been situated in southeastern Pennsylvania, right on the corner of Millcreek Township, for over 200 years. Walter Newman, an Irish immigrant, founded the town in the late 1700s. The property holders of Newmanstown were known as "Der Irishe" for years.  
The town grew, and in the mid to late 1800s, it became known for its handmade cigars and famous Wallace plows, made by Eli Wallace and his sons. 
Today, this classic American small town covers a little over two square miles of land and is home to over 2,000 people. Mill Creek runs along the west side of the town. 
We provide all areas in Newmanstown with quality mulch products and services. 
Newmanstown, PA

Dirt & Compost Products
Hardscape Materials
Natural Stone & Flagstone
Wood Pellets
Ice Melt
We service and deliver most of our products to all of Lebanon County and parts of Lancaster, Berks, Schuylkill, and Dauphin Counties.
If you are unsure of what we offer in your area, please call us at 717-273-7568 or contact us online.
Not Sure Which Type Of Gravel Is Best For Your Project?
Learn about the seven kinds of gravel we stock and how to use each kind when you download and read our FREE infographic!