Find the gravel and stone you need to make your projects a reality!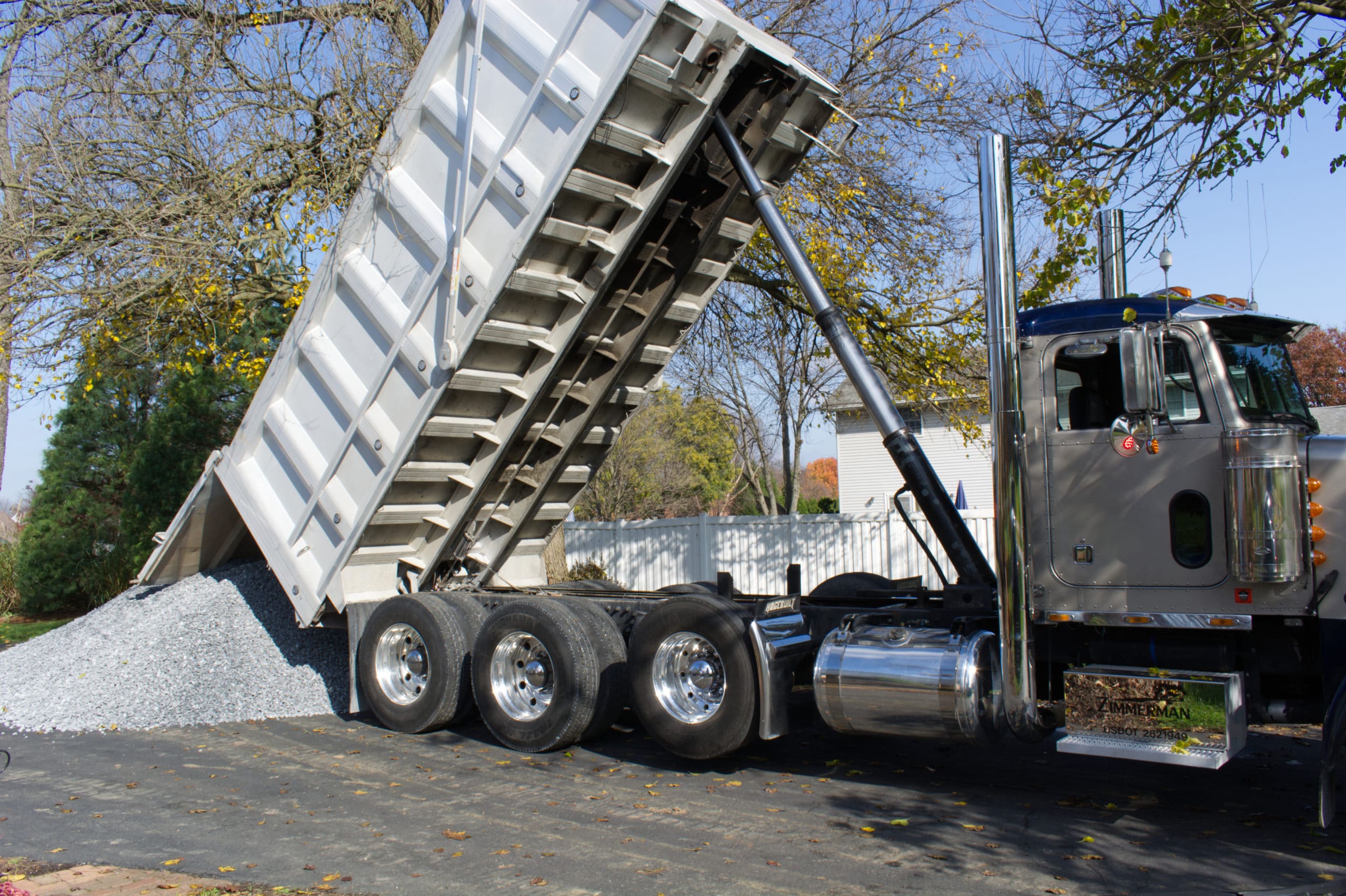 Great selection of both natural and cultured stone! Staff is always helpful. Pricing is very reasonable.
Selecting your sand and gravel products has never been easier
Choose

Select the perfect gravel or stone that you need to complete your project.
Purchase

Ask us about our delivery options or haul your own gravel and stone products.
Install

We'll recommend a contractor to you who can install your gravel and stone or you can do your own installation.
Enjoy

Enjoy your finished project!
Good pricing, I found everything I needed to build my pond from liner to stone and the pump and filter.
Gravel and Sand in Annville, PA
As a contractor or homeowner Annville or beyond, you always need a reliable source for your stone, gravel, and sand needs.
Whether it is putting decorative stone in your flower bed, regrading your driveway, finishing a drainage project, or getting a hardscape project ready, you need a wide variety of gravel and loose stone products available for a fair price.
At Zimmerman Mulch, we provide a wide variety of gravel, decorative stone, and sand and always keep a large inventory.  That way you can have the gravel or decorative stone products you need - available when you need them.
Visit our store to get your products or call us to see our delivery options in Annville!
If you live in the Annville Township area, then you know there are plenty of indoor and outdoor things to do in the area:
Friends of Old Annville Museum

Suzanne H. Arnold Art Gallery

Walking the Lebanon County College grounds

Annville Cleona Community Pool

The Quittapahilla River and Trail

Quittie Creek Nature Park

Union Canal Historic Sights

Lebanon Country Club

Allen Theatre and MJ's Coffee House

And much more in the nearby cities of Hershey and Harrisburg as well!
Located in Lebanon County, Annville is surrounded by several other townships bearing similar names: North Annville Township, South Annville Township, Cleona, and North Cornwall Township.
With a population over 4700 people, Annville covers over 1.6 square miles of land. 
The town was first settled in 1762 and was incorporated in 1799.
The town has a lot of history, especially in regards to early settlers in Pennsylvania and the Union Canal. 
The focus on local history has led to The Friends Of Old Annville, a nonprofit organization whose purpose is "Dedicated to historic preservation, sponsors Historic Old Annville Day, and through its Quittie Creek Nature Park Committee helps to maintain Quittie Creek Nature Park in collaboration with the Township."
Annville, PA

Hardscape Materials
Natural Stone & Flagstone
Wood Pellets
Ice Melt
We service and deliver most of our products to all of Lebanon County and parts of Lancaster, Berks, Schuylkill, and Dauphin Counties.
If you are unsure of what we offer in your area, please call us at 717-273-7568 or contact us online.
Not Sure Which Type Of Gravel Is Best For Your Project?
Learn about the seven kinds of gravel we stock and how to use each kind when you download and read our FREE infographic!  If you have more questions, please call us at 717-273-7568.