Your local Cornwall Soil provider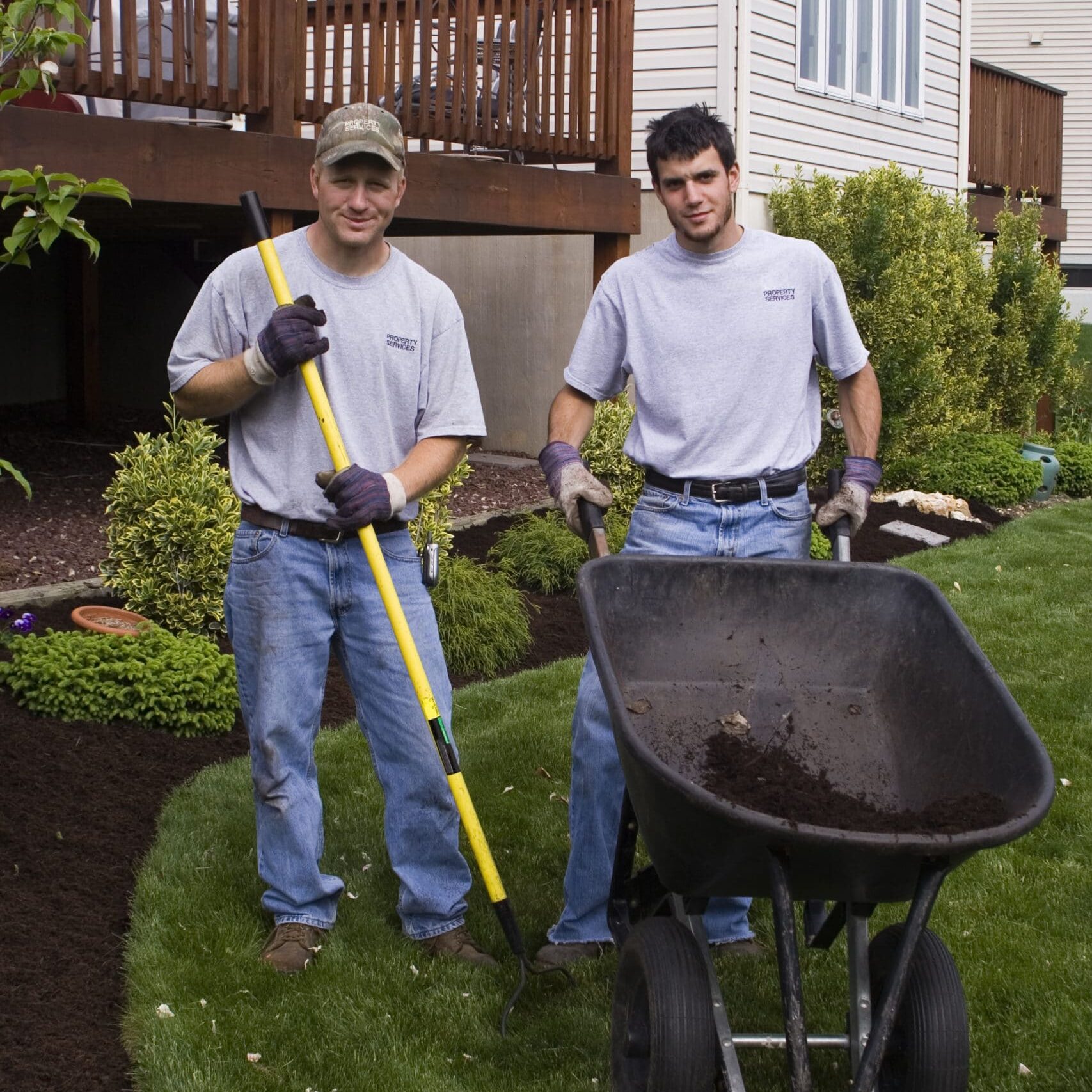 "Love this place! Staff is wonderful! Thank you Zimmerman for making my home beautiful!"
Acquiring your soil and compost is easy
Choose

Select the soil blend that you need to make your flower bed, lawn, or garden flourish.
Purchase

Purchase your soil and pick it up at our store or arrange for our guaranteed on-time delivery.
Install

Spread the soil yourself or have us arrange a trusted contractor to spread it for you.
Enjoy

Your lawn, garden, or other landscapes will flourish planted in our quality topsoil and compost!
"We called to order dirt and were able to have it delivered same day. Friendly, fast and inexpensive. Will use from now on!"
Topsoil and Compost in Cornwall, PA
Whether you're a homeowner or contractor, it is important that soil products provide nutrients for your lawn. We have quality blends of loam soils with various interpretations available. Find the perfect options for your needs and start planting today!
Zimmerman Mulch is here to help! We offer:
1) Quality products that are blended and screened properly so your soil will be rich in nutrients for plants or grasses
2) Large quantities at any time available through pickup or delivery both on site (in our warehouse)
3)Indoor storage of topsoil & compost items which ensures quality control
We know you want your landscape to be aesthetically pleasing and that it should reflect the best of what life has to offer. That's why we provide premium topsoil, compost blends as well as other soil products - all for a lawn or garden with beauty from quality ingredients!
Homeowners are always looking for ways to improve their property. By adding a backyard, lawn or garden you can make your home more appealing and increase its value!
We want to make your backyard and life more beautiful with the help of our products! Our team is dedicated to making your backyard beauty and life full of enjoyment!
If you are a homeowner, you know that outdoor spaces are just as important as indoor spaces. A beautiful backyard provides the perfect place to host and entertain, or just to relax after a hard day. 
Besides this, good landscaping can add value to your home. Some say, "Location, location, landscape." Plus, good landscaping frames your house and makes it look more beautiful and polished. 
As a homeowner, you want landscaping that is beautiful, relaxing, and low maintenance. You don't want to constantly battle weeds or encroaching grass. Using high quality mulch products can help you achieve these goals. 
At Zimmerman Mulch, we want every homeowner to have landscaping that makes them proud. That is why we provide a variety of quality mulch products and services that meet your needs. 
As high quality mulch suppliers in Cornwall, Pennsylvania, we look forward to serving you and helping you create the landscaping of your dreams! 
Scenic countryside and lots of attractions surround Cornwall: 
Cornwall Iron Furnace

Fairview Golf Course

Mount Hope Estate and Winery and Pennsylvania Renaissance Faire

Lebanon Farmers Market

Lebanon Valley Rails to Trails 

Iron Valley Tubing
Cornwall was built on the mining industry. Peter Grubb, a stonemason, founded the town in the mid 1700s after discovering a vein of high quality iron ore in the area. He named it Cornwall after his fathers homeplace in England.  
All the components necessary for smelting iron were accessible nearby, and Cornwall began to thrive. The Cornwall Iron Furnace provided much needed iron for the agriculture-based economy of the Thirteen Colonies. Later, it supplied George Washington and his army with iron during the Revolutionary War. Once, George Washington even inspected the furnace himself.  
The original Cornwall Iron Furnace operated until 1883. You can still visit the building. It is extremely well preserved and looks much the same as it did in the 19th century. It is the only intact charcoal burning iron blast furnace left in its original state in the western hemisphere. Quite the title! 
Today, the borough of Cornwall covers almost 10 square miles of land and is home to over 4,000 people. It continues to thrive, and offers its residents a quiet suburban feel and excellent public schools. It is a quiet, conservative town that offers peace to numerous retirees.    
We provide high quality mulch products and services for all who live in the borough of Cornwall. 
We service and deliver most of our products to all of Lebanon County and parts of Lancaster, Berks, Schuylkill, and Dauphin Counties.
If you are unsure of what we offer in your area, please call us at 717-273-7568 or contact us online.